Transporting units
All trolleys are structurally optimized individually for the respective application case and are equipped with features such as drip trays, spreaders, inclined lifting etc. can be equipped. The main transport system within the plant rows come here following types are used: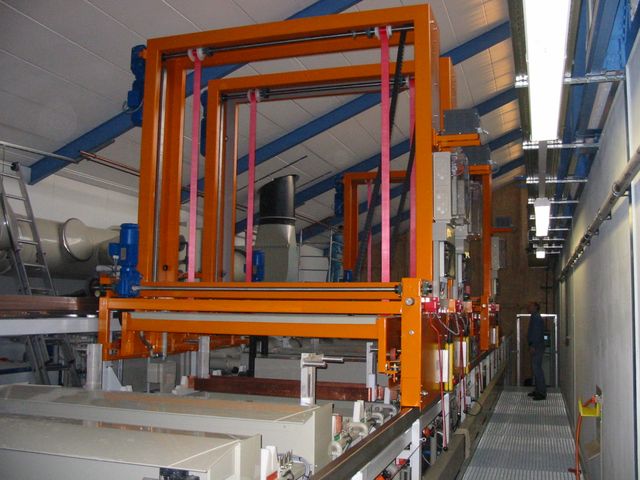 This design of transporting units is very compact in the total height and is used if the case of difficult spacing conditions.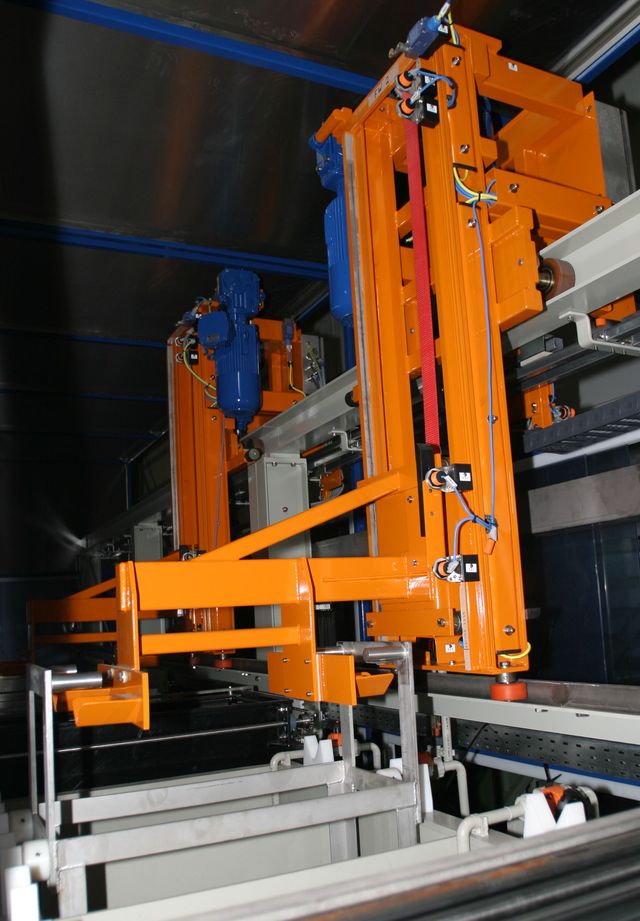 The side-transporter especially got used in the micromodultechnique. Because of his compact construction it is very appropriate for the usage in closed cabins.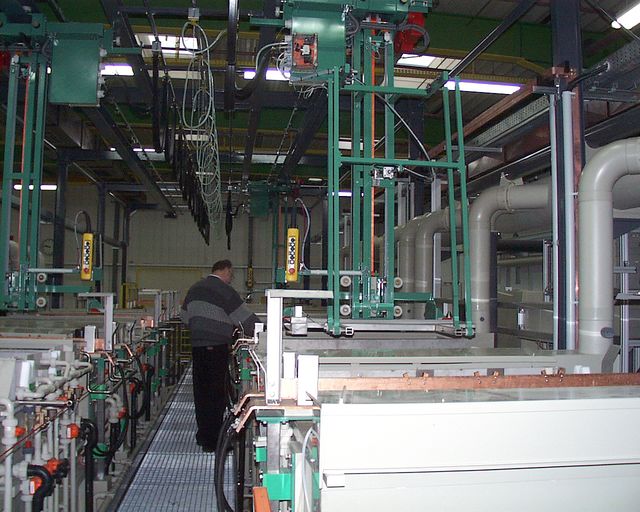 This is a compact design type of the common top-level-transporter. Its very appropriate for small plants, charging weight up to 150kg.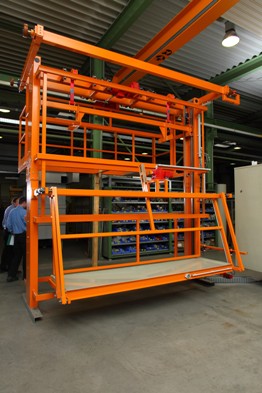 The top-level-transporter provides a lot of freedom of action to the system user, especially in the area of container and maintenancecorridors because the railsystem is above the line of the plant.
In this case with specials:drip tray and maintenance stage.