Remote Service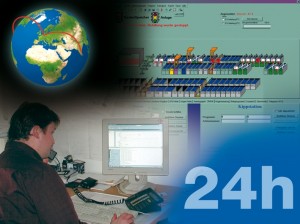 8 own software engineers, who program and care for our controls, are to you on-line over remote maintenance at the disposal.
They always find a partner, who solves your problem.
A 24h – Hotline guarantees you the " access " on the Driesch Anlagentechnik GmbH. This increases your production and working reliability.